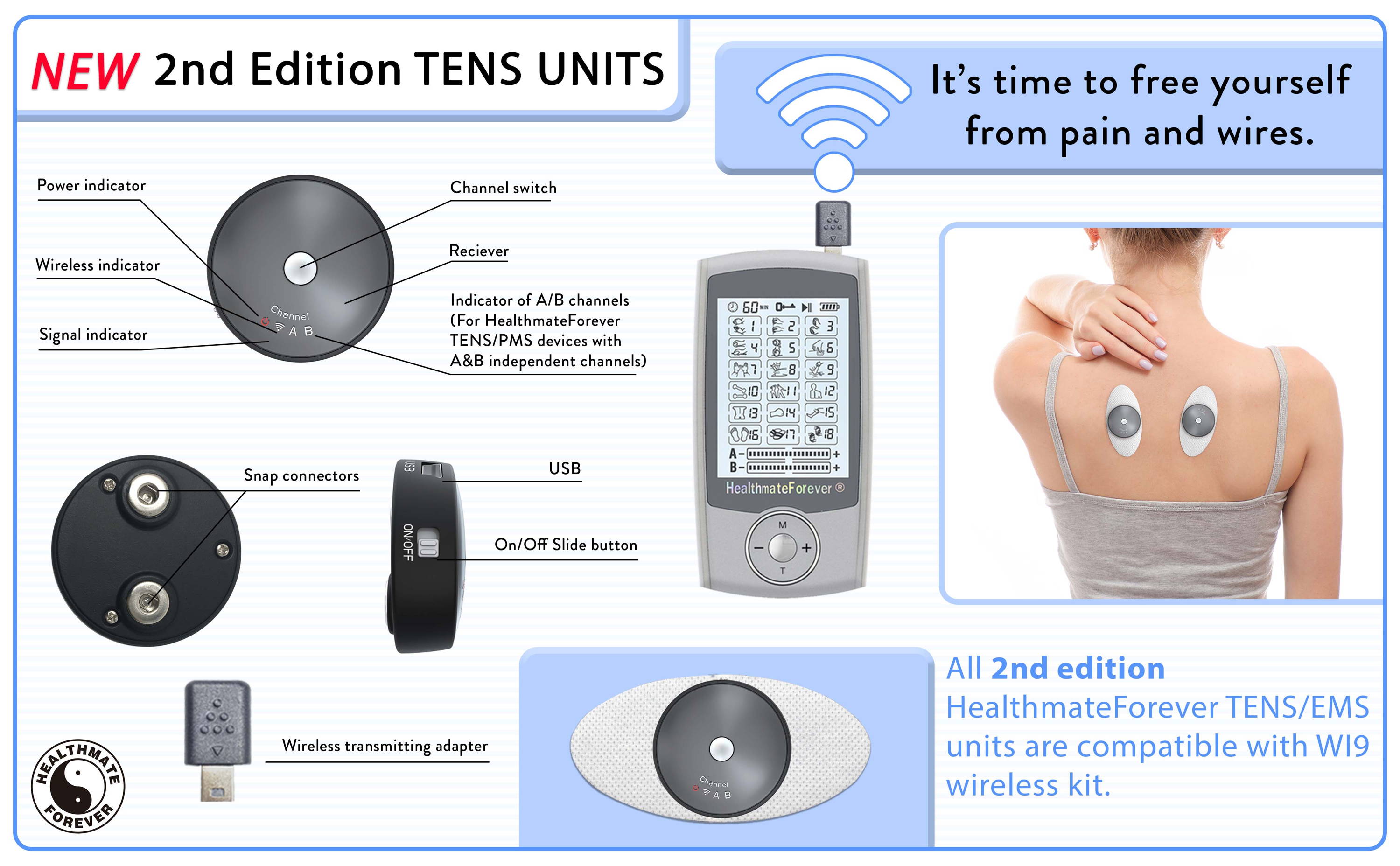 HealthmateForever is proud to introduce launch the WI9 wireless pads.Never be held back by wires again. The WI9 wireless pads works with our wireless TENS devices and provide the same benefits that users of HealthmateForever products trust and love. It's portable and easy to use. By sending frequency electrical pulses to your muscles through the conductive electrode pads, it allows you to effectively stimulate muscle recovery and relieve muscle tension and pain anytime, any where.
How Do WI9 Wireless Devices Work?
Dual Channel Device (T24AB2)
Single Channel Device (HM8ML)
How To Use Wireless TENS Units?